MyKasih Foundation receives UN Malaysia Award 2018 for 'Leaving No One Behind'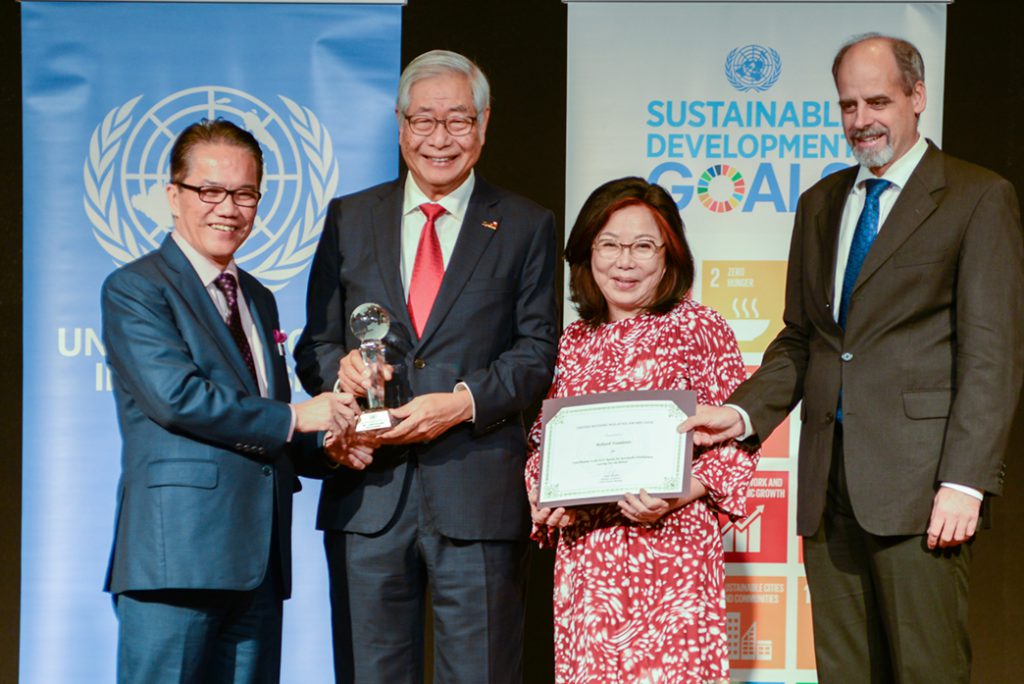 MyKasih Foundation achieved another significant milestone when it was selected to receive the United Nations Malaysia Award 2018 for significant contributions to the transformative Agenda 2030 and the Sustainable Development Goals. The awards ceremony was held at JW Marriot Kuala Lumpur on 24 October 2018 in conjunction with the 73rd Anniversary of the United Nations ('UN Day').
The UN Malaysia Award 2018 for the 'Leaving No One Behind' category was awarded to MyKasih Foundation for its effective technology driven-welfare distribution method that has reached large numbers of Malaysians in the B40 category, especially those furthest behind. MyKasih's cashless welfare distribution system has the potential to help improve Malaysia's social aid distribution and has been successfully adopted by government ministries and state governments, as well as corporations for their corporate responsibility initiatives, to provide directed and targeted aid. MyKasih mobilises donor finance from public and corporate bodies towards communities who are most in need, thus exemplifying the importance of private and public-sector collaboration towards leaving no one behind.
To-date, MyKasih has assisted in the delivery of RM280 million worth of aid to 300,000 low-income families and students nationwide, including Sabah and Sarawak.