Health awareness programmes and screenings are done in collaboration with the Ministry of Health and the National Population and Family Development Board (locally known as 'LPPKN') to support the holistic well-being of our beneficiaries.
The programme is conducted via health talks and group discussions on pertinent subjects such as the prevention and early detection of diseases, family planning, nutrition and healthy living. Through the programme, participants are also given a basic medical screening to check their blood pressure, body mass index, as well as glucose and cholesterol levels.
Vision screening and free spectacles
In partnership with Rotary Club of Puchong Centennial, close to 1,000 MyKasih students have had their vision screened and 180 prescription spectacles have been distributed to-date since April 2019.
Health awareness in rural Orang Asli communities
In rural Orang Asli communities, Ministry of Health's Program Community Feeding (PCF) is being implement in nine Orang Asli learning centres, also known as Pusat Didikan Komuniti (PDK) Orang Asli.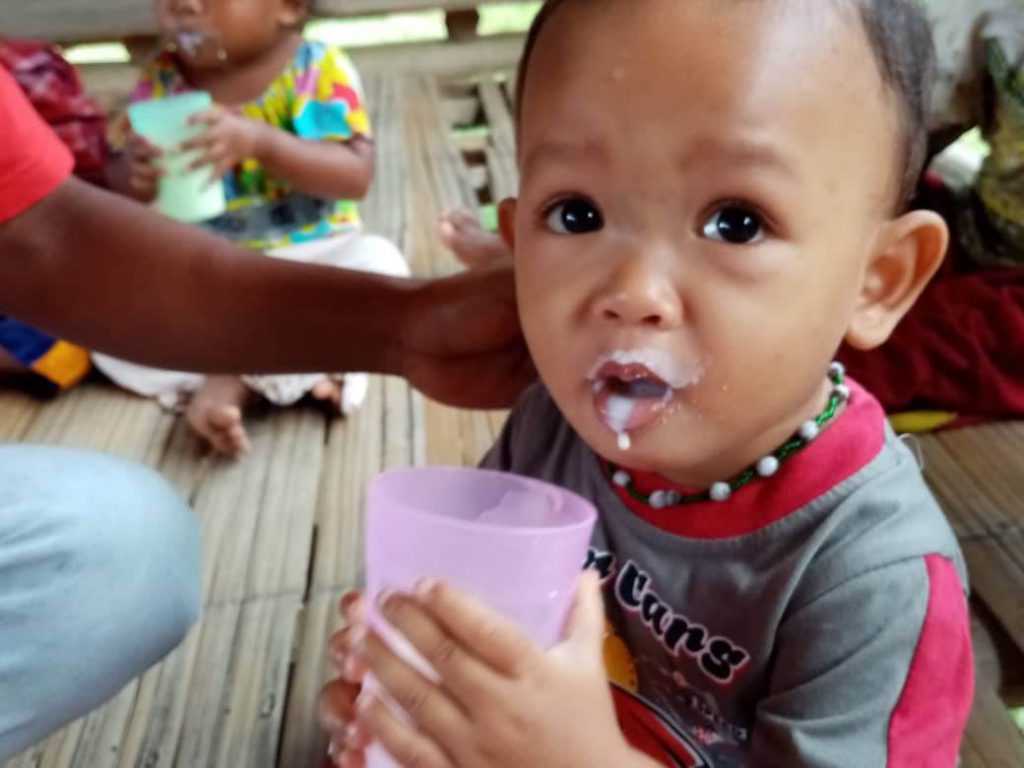 PCF aims to address malnutrition by providing students with one complete healthy meal each day following MOH's guidelines, which also include milk powder, and multivitamins.
Basic healthcare training is also provided to the OA community representatives so that any health-related cases can be addressed efficiently.