MyKasih 'Love My School' Student Bursary Programme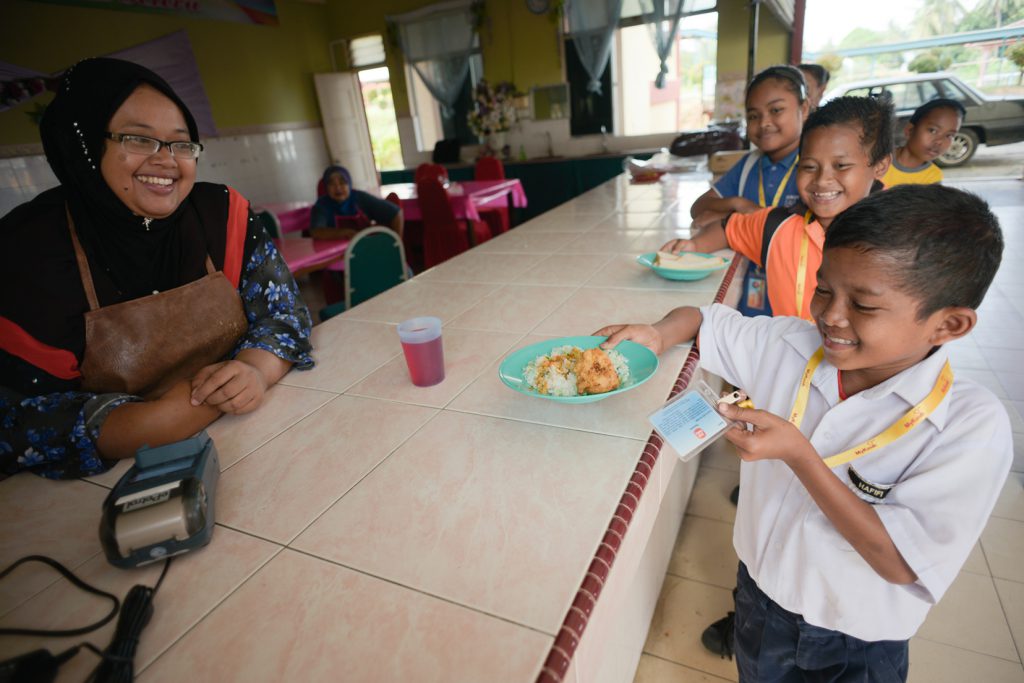 The 'Love My School' bursary scheme aims to alleviate the burden that underprivileged families have in educating their children. The assistance, in the form of cashless bursaries, will be restricted to purchases of school books and stationery from the school bookstore, as well as food and drinks from the school canteen.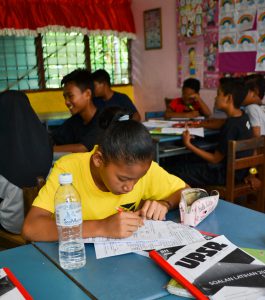 Eligible primary and secondary students from low-income households earning less than RM 1,500 a month are selected by the school and recommended to the Donor for sponsorship. Once the list of students is approved, accounts will be opened against the students' Mykad in the system into which a monthly spending allowance of RM 30-40 will be deposited. The students will draw on the allowances by using their MyKasih student smartcard to pay for purchases made at the school canteen and bookshop.
All items stocked by the school canteen and bookshop will be eligible for purchase under the 'Love My School' bursary scheme. The aid can also be extended to include Back-To-School items such as uniforms, shoes, bags and stationery, to prepare the students for the new year. Selected students will be provided with a bursary for the period of one school academic year and is subject to review every year end where students' academic performance is assessed.
The students will no longer need to worry about daily school meals and learning essentials, and can therefore focus on their studies.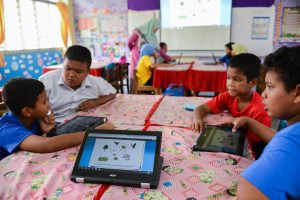 Beyond providing students with cashless bursaries, we also support adopted schools with 21st century classroom requirements and computer labs, robotics equipment, aquaponics edible garden projects, sports development programmes, music, English proficiency and financial literacy classes to enhance students' learning experience.
With improved academic success, we hope this would enable them to seize better opportunities in the future and break away from the vicious cycle of poverty.