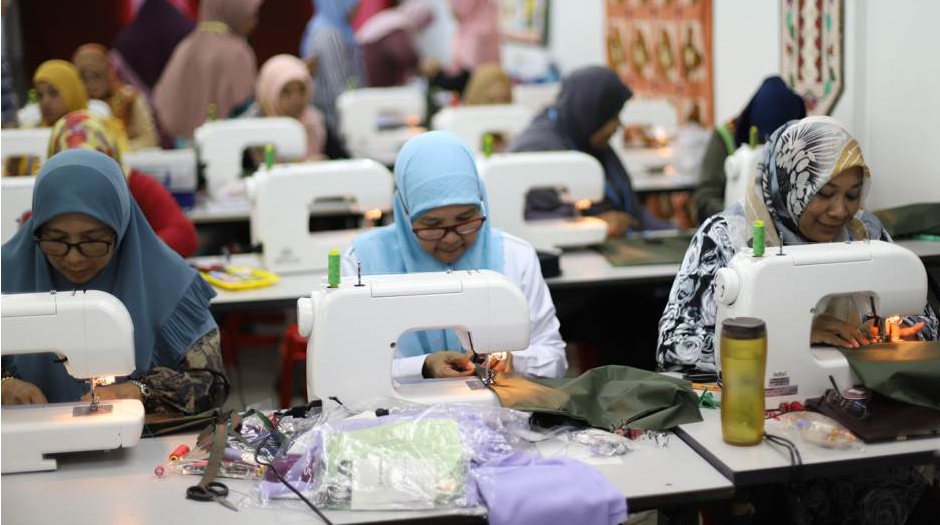 In our effort to help MyKasih beneficiaries break out of the poverty cycle, we work with accredited training partners to provide skills and entrepreneurship training to empower them with knowledge and skills to realise their potential and achieve financial independence.
Some of the skills training programmes carried out include sewing, where participants are taught how to produce and market lifestyle accessories (tote bags, school bags, pouches, purses and clutches) and home decorations (cushion covers, curtains, placemats, quilt covers).
ENTREPRENEURSHIP: Business Acceleration
Programme participants who have set up their cottage businesses are put through a Business Accelerator Programme to help generate a more steady income through sales of their products and services. Participants are required to incorporate their enterprise, formulate their business matrix and sit through a session on basic accounting which covered documenting daily cash flow, categorising expenses, preparing invoices as well as profit and loss statements, taxation, and learning how to use vouchers and receipts.
They would then be connected to agencies such as Yayasan Pembangunan Usahawan (YPU), Yayasan Pembangunan Keluarga (YPK), TEKUN, Amanah Ikhtiar, MARA and YAPEIM to understand the prerequisites in developing their products and services in order to meet the standards which stores and supermarkets require of businesses.
The overall aim of this programme is to empower participants to take that brave step away from the B40 categorisation and be empowered to stand independently on their own two feet.
Livelihood programmes in rural Orang Asli communities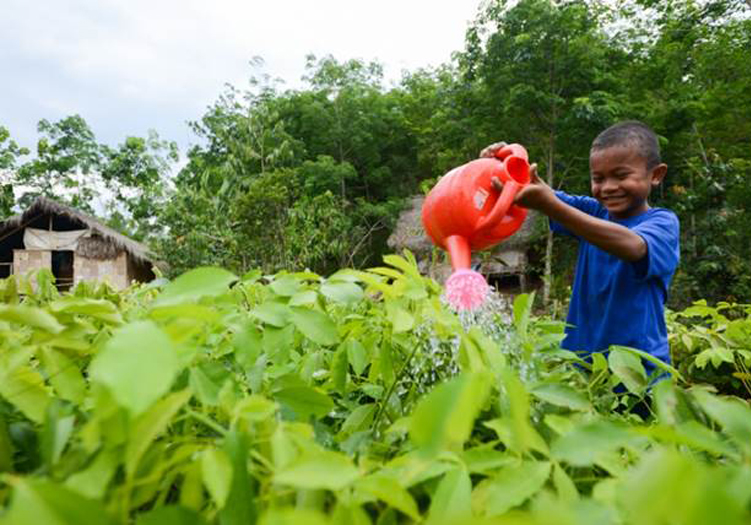 For rural Orang Asli communities, the approach towards livelihood programmes for community development involves capitalising on their inherent skills (such as farming and crop cultivation) and basic needs (such as food security).
Skills training programmes carried out in OA communities encompass handicrafts production, electrical wiring, computer literacy, organic vegetable farming, rubber tree planting, chicken farming and composting.
To-date, five OA villages in Gerik, Perak, and Raub, Pahang, have been trained in the above programmes. This has led to the setting up of three nurseries (for plant propagation, seedlings cultivation and composting) as well as seven community gardens for economic activities.