CASHLESS FOOD AID PROGRAMME FOR THE POOR DURING COVID-19 MOVEMENT CONTROL ORDER ('MCO')
The Covid-19 pandemic has highlighted the plight of the poor struggling to put food on the table, made worse by the loss of jobs due to the Movement Control Order (MCO). It's made even more dire because NGOs and other social-purpose organisations face challenges in delivering aid to the needy due to travel limitations and associated health risks.
MyKasih Foundation initiated a humanitarian effort to raise funds to help poor Malaysians with essential food supplies to meet their basic needs. All donations received are passed in full to deserving families through MyKasih's unique cashless welfare distribution platform via the MyKad. Since our inception in 2009, MyKasih has reached out to 300,000 low-income households (B40) across the country.
Although our cashless food aid programme typically runs for a minimum period of one year, we are proposing an exceptional short term food aid support for affected B40 communities. We have received feedback from these communities that the MCO has set them back significantly, as most have either lost their jobs or are struggling with their small businesses to make a decent living.
Since the MCO, 8,000 families have received food aid worth RM 1.83 million via MyKasih. The swift mobilisation of donor funds to targeted beneficiaries is made possible due to the extensive network of retail partners MyKasih Foundation works with such as Giant, Mydin, The Store, Tesco, AEON, Econsave, TF Value Mart, and Speedmart99, spread across more than 300 outlets nationwide.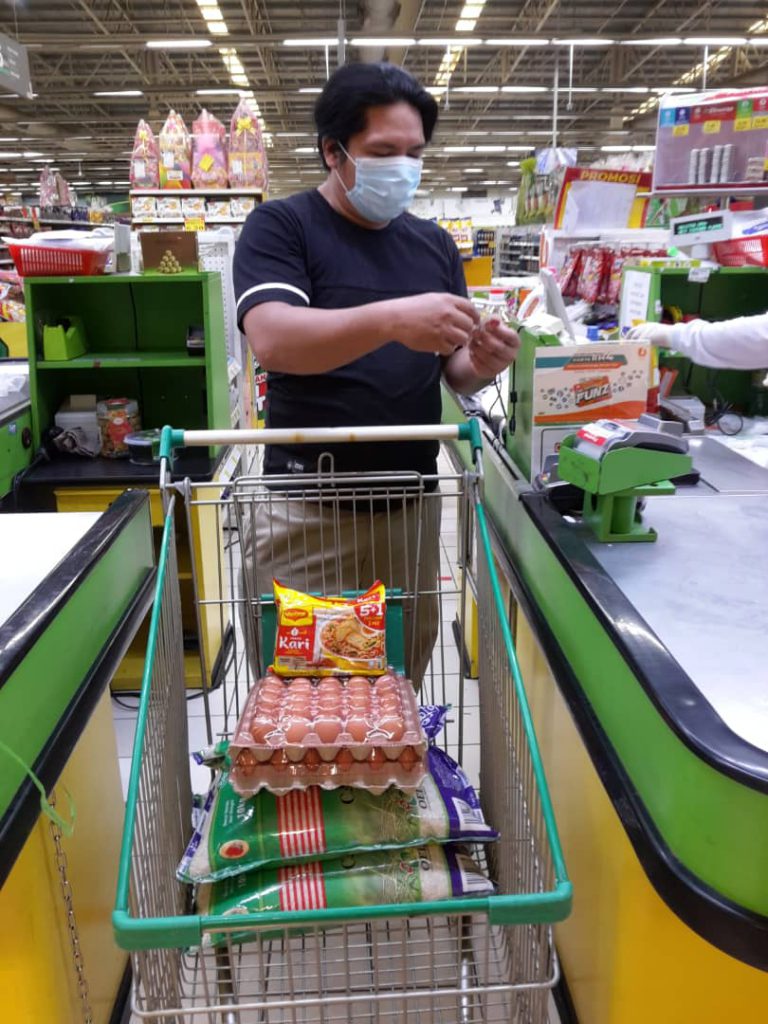 Due to the cashless nature of our welfare distribution, MyKasih staff and team will be able to activate and execute the programme remotely from the confines of our respective homes. Recipients will be able to purchase essential food items at our partner retail outlets which are located within their neighbourhood (within 10km from their homes) and therefore will not be breaching MCO rules.
As appeals for aid continue to pour in during the extended MCO period, we hope to achieve the following objectives and outcomes:-
provide temporary relief to the B40 families who are struggling to put food on the table during these trying times;
provide the beneficiaries with the dignity of choice, by letting them choose for themselves the essential food items they need, and to purchase them only when they need it.
As a result, this minimises food wastage and removes the health and safety risks towards social workers and volunteers, who would otherwise have to procure, pack and deliver food aid to the beneficiaries during this critical MCO period.
The mechanics of the cashless food aid programme are outlined here.
Details on how you can contribute towards the cause can be found here.
We hope that this gesture will serve to provide temporary relief to families who are struggling to put food on the table during these trying times. We also hope to play our part in flattening the Covid-19 curve by keeping social workers at home, while letting the system render assistance directly to those with immediate food needs.