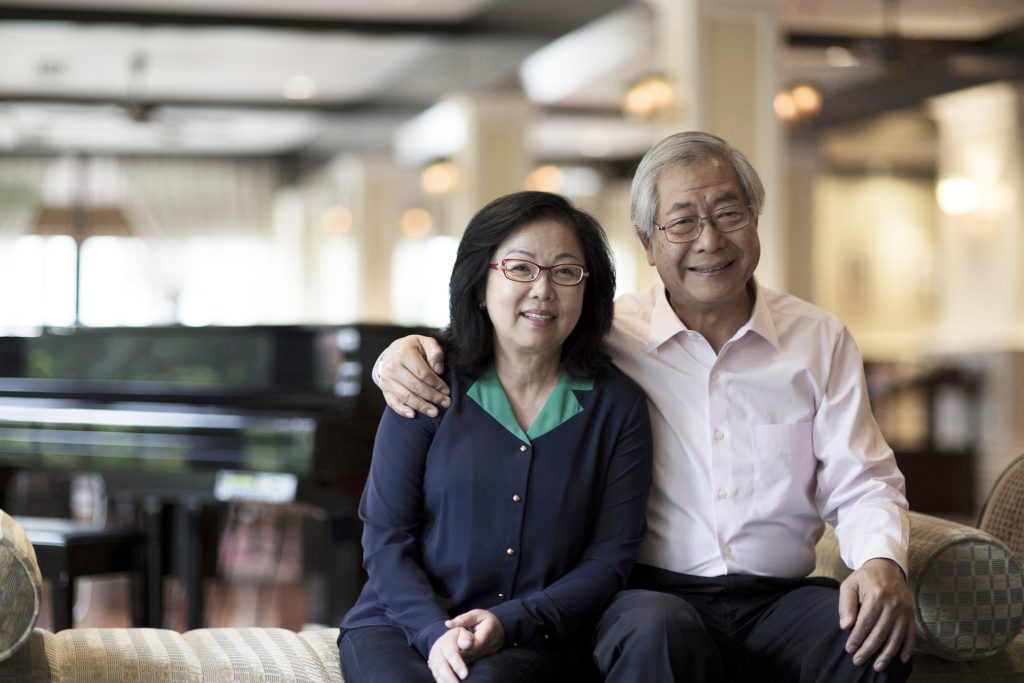 Dear Friends,
2021 saw the Movement Control Order (MCO) governing COVID-19 being extended. As appeals for aid from B40 communities continued amid one disaster after another, we reached out to donors with the hope that they weren't already pandemic-fatigued from the challenges of the previous year.
They weren't and we are thankful to our donor and merchant partners for working with us to support needy families through our cashless welfare programmes. As we serve MyKasih beneficiaries during these difficult times, we truly appreciate the concerted efforts of our partners in going the extra mile to aid affected communities. As a mark of respect and gratitude, their efforts are documented in the pages of this special insert. 
We achieved a significant first last year. In June, MyKasih Foundation was appointed by Yayasan Hasanah to implement the Government's 'PRIHATIN Kasih' cashless food aid programme. So far, over RM40 million worth of food has been distributed to 138,000 poor urban families nationwide. At the same time, the Johor State Government asked us to implement the 'Kasih Johor' cashless food aid initiative to support 300,000 of the state's poor with a one-off RM200 allowance per family.
As we navigate this recovery period, which remains rocky, we will prioritise the safety and wellbeing of staff and their families while reaching out to help affected groups. Even so, the last two years have been the most challenging, yet the most rewarding since MyKasih was set up 12 years ago.
We remain both cautious and persistent in our efforts to fund-raise and execute programmes on behalf of our partners.
MyKasih has also aligned its programmes with the United Nations' Sustainable Development Goals in meeting Agenda 2030. We take pride in our strategic partnerships, both at the grassroots and at regional levels, to implement structured, community-based programmes supported by donor financing. We are mindful of using resources efficiently while capitalising on our partners' strengths to ensure maximum benefit for the most needy Malaysians. In short, we are happy to offer the use of our cashless welfare distribution systems free to anyone willing to collaborate with us to aid the B40. Through targeted welfare distribution, we also hope to lower the carbon footprint involved in nationwide aid delivery.
For us in MyKasih, sustainability means meaningful interactions and interventions while avoiding community dependence on charity. To this end, we carry out long-term food security and livelihood projects where suitable, and provide income-generating opportunities for those involved. With your support, we can play a significant role to help Malaysia build capacity to stay resilient during tough times as we work towards the global goal of zero poverty.
We look forward to your continued support. And on that note, my wife and I would like to thank you for your trust in us, and your concern for the less fortunate.